Polycom RealPresence Access Director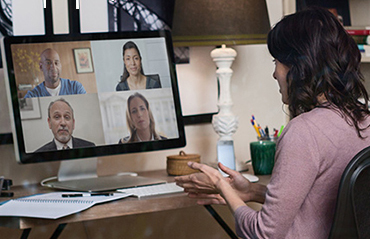 The Polycom RealPresence Access Director enables users within and beyond the firewall, to securely access video services–whether at home, in the office or on the go. It securely routes communications, management and content through firewalls without requiring additional client hardware or software.
Secure Collaboration from Anywhere: Collaborate over video while on-the-go, in the office or from home
Secure Collaboration for B2B: Extend secure collaboration outside of your organization to customers, partners, and guest users
Scalability for Mobile Deployments: Easily, securely and reliably extend the use of video collaboration to your mobile workforce
Reduce the Cost to Scale: Support from 25 to a thousand simultaneous video calls securely without requiring additional client hardware or software
By providing a seamless video collaboration experience, RealPresence Access Director enables organizations to focus on what really matters—connecting people, networks, and companies.
Datasheet
Polycom Video Conference
Polycom Audio Conference